Introducing Doggo Waffles!
Doggo Waffles are our new waffle treats for dogs! Coming in two flavors: sweet potato and peanut butter! All our Doggo Waffles are made fresh from real ingredients, then dehydrated for long lasting shelf-stable flavor. Wheat free and healthy for your pup, these treats are sure to get tails wagging!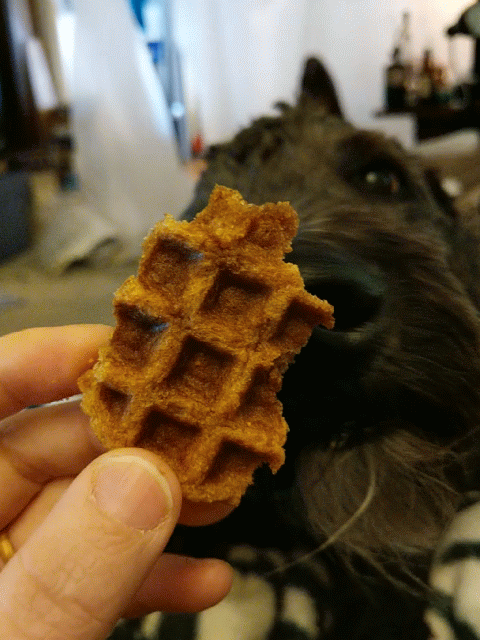 Kaiser enjoys the flavor of the Peanut Butter Doggo Waffle.